Mid-Winter Swimsuit Lineup
Hey guys! It's been a while since I've written a blog post but these winter blues are starting to wear on my mood so let's talk SWIMSUITS (naturally). After posting about one of my favorite swimsuits the other day I got tons of messages about where I got it, how much it was, etc. So I thought it would be good to set this up in terms of high/low prices. All of them are pretty great quality so just because something is cheaper doesn't mean it feels cheap! As per usual DM me with any questions about any of the products listed! Hope you're all having a wonderful holiday season and I can't wait to share more of what my 2019 will look like with all of you!! 
*** LOW PRICED SUITS ***
CUPSHE FLORAL/STRIPE BOWKNOT SUIT - $26.99 | The suit that I raved about in my Instagram post is actually no longer available. BUT I found one that is very similar from the same website so I know it's pretty comparable in quality and fit. I absolutely adore these type of suits. They give you the comfort of a one piece but still show a bit more like a bikini would. This is a really popular site for low-priced suit options so I think anything from this site is a safe option for someone looking to spend a little bit less! 
AMAZON ONE PIECE ZIP SUIT- $19.99 | I love this suit for so many reasons. I actually heard about it through one of my favorite bloggers and loved it so I tried it out and it did not disappoint! There are so many great things about this suit. For one, it has UV protection, so for my fair friends, this is your suit! The suit itself is great quality! I have actually worn shorts over this before and its just as cute as a shirt as it is a swimsuit which is perfect if you're not sure you want to get into the water or not. There are also 14+ colors available. It does fit true to size! 
*** HIGH PRICED SUITS ***
CALIA BY CARRIE UNDERWOOD - $34.99 (PER PIECE) | Talk about AMAZING quality. I actually have 4 of these beautiful suits. This is just the top so keep in mind each piece will need to be purchased separately. However, they are very worth it. The material is phenomenal, the prints are so great. And they actually fit those of us who struggle finding good coverage in a swimsuit top. Even better, the straps are adjustable (hallelujah).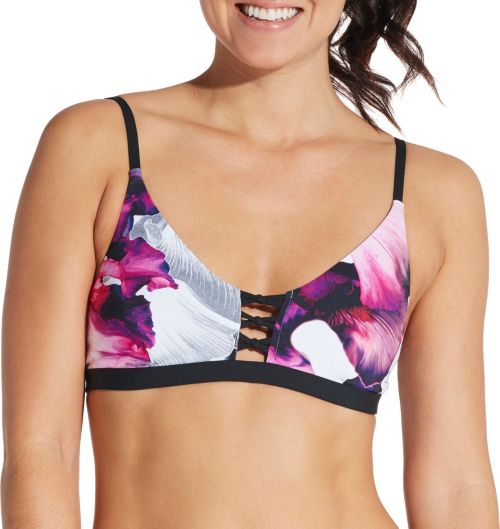 BILLABONG SOL SEARCHER ONE PIECE- $79.95 | Don't let the price scare you. The quality is really great and because this is just a standard black one piece you will be able to enjoy it for a very long time! The dramatic back sets it apart for sure and the thicker straps help to not make you feel like you're falling out of it. Billabong is a very reputable swim brand so although the price is high, you know you're getting a really great item that is meant to last.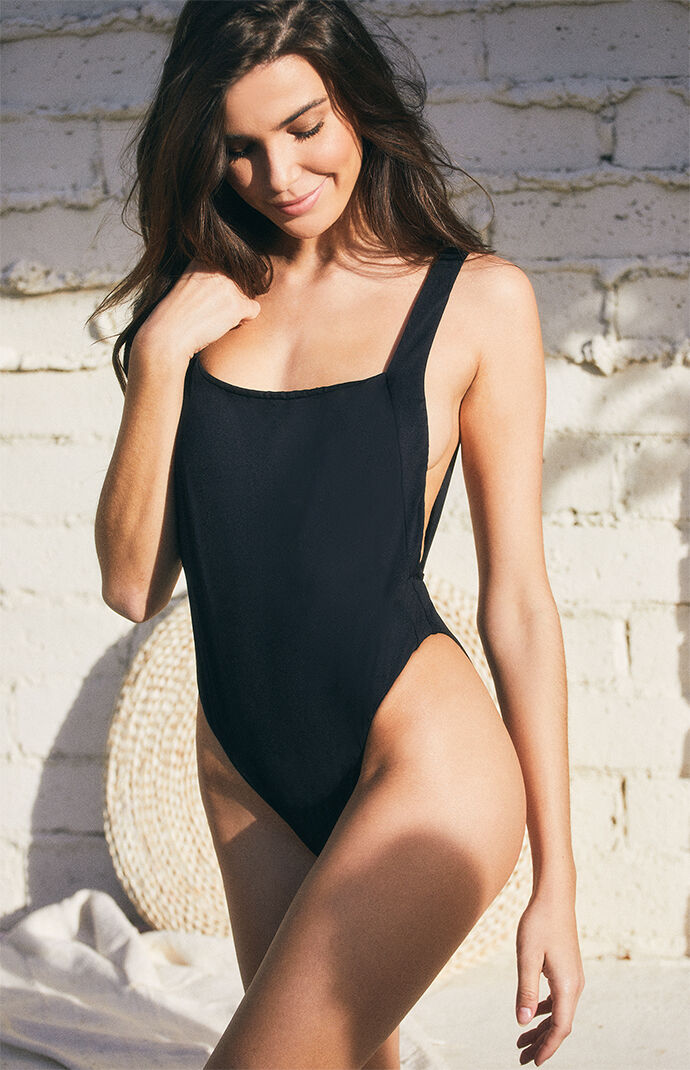 That's all I rounded up for now! I will do another one around February when a lot of people are headed on vacay! As always, any questions can be directed to my email or my Instagram DMs! Again, thank you all for supporting me the past couple of months in my new venture! Bring on 2019! 
Rach | xoxo